WEBINAR: Governing while transforming your business in these tumultuous times - A Roadmap to Managing Data, AI and Third-Party Services
Note: you have to register directly via Zoom Webinar platform by clicking on the 'register' button on DPEX Network. An automated registration confirmation email will be sent to your registered email address within 24 hours, if you do not receive this email, please email to events@straitsinteractive.com for your individual webinar login link. Thank you!
EVENT AGENDA
Key considerations and trends impacting organisations in this pandemic and what it means to SMEs when it comes to business planning, governance, risk management and compliance (GRC).
Learning roadmap to managing data, AI and third party services with the new Advanced Certificate in Governance, Risk Management and Data Compliance
Path to professional certification with OCEG's GRCP Certification
KEY SPEAKER
Kevin Shepherdson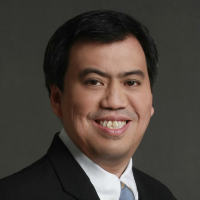 - CIPM, CIPP/A, CIPP/E, CIPT, FIP, Exin (GDPR, Infosec), GRCP
As CEO and Founder of Straits Interactive Pte Ltd, Kevin provides and drives the vision, strategy and innovation of the company's Data Privacy and GRC (Governance, Risk Management and Compliance) offerings that build upon the foundation of enabling trusted businesses and responsible marketing.
He is the author of "99 Privacy Breaches to Beware of" and a well-qualified consultant and trainer, achieving the Fellow of Information Privacy (FIP), awarded by the International Association of Privacy Professionals (IAPP). In addition, he is a governance, risk management and compliance professional (GRCP) under the Open Compliance Ethics Group (OCEG) and an official OCEG trainer. With his background in privacy and GRC, Kevin is a leading speaker in this field and consults regularly with and for government regulators and policymakers.
Together with
Manshaant Vohrah (Head, GRC)
Benjamin Shepherdson (Country Manager, MY)
Edwin Concepcion (Country Manager, PH)
---
By registering for this event, you give your consent to DPEX Network/ Straits Interactive to collect, use and disclose your personal data for the purposes of contacting you for registration of this webinar/event and obtaining your feedback post-event.