LATEST UPDATE
Participants are required to attain a minimum of 75% training attendance and pass the associated assessment in order to be eligible for course fee funding. Click here for more information.
INTAKE INFORMATION
COURSE
DATES
INTAKE 8
05 - 07 Feb 2024 [Open for Registration]
Mode of Delivery: Online
*Online registration will close 5 calendar days before the course start date or once the maximum class size is met, whichever comes first.
Developed in collaboration with the law firms, Bird and Bird, Field Fisher, Wilson/Sonsini and Covington and Burling, the CIPP/E encompasses pan-European and national data protection laws, key privacy terminology and practical concepts concerning the protection of personal data and trans-border data flows.
With the power of ANSI/ISO accreditation behind it, an IAPP - CIPP/E credential elevates your professional profile by deepening your knowledge and improving your job effectiveness. We constantly update our certification exams, textbooks and training to reflect the latest advances in privacy. The CIPP/E includes critical topics like Schrems II and the GDPR.
GDPR training? The IAPP is the place.
The GDPR includes among its mandates the requirement to appoint knowledgeable DPOs (data protection officers) tasked with monitoring compliance, managing internal data protection activities, training data processing staff, conducting internal audits and more. There's a lot to know, there's a lot at stake and there's a lot of opportunity for privacy professionals with the right training and education.
Achieving a CIPP/E credential shows you have the comprehensive GDPR knowledge, perspective and understanding to ensure compliance and data protection success in Europe—and to take advantage of the career opportunity this sweeping legislation represents.
Add a CIPM credential to the CIPP/E and you'll be uniquely equipped to fulfil the DPO requirements of the GDPR. The CIPP/E relates to the knowledge a DPO must have concerning the European legal framework of the legislation, and the CIPM the theoretical aspects necessary to lead an organisation's data protection efforts.
Participants who wish to sit for the examination offered by IAPP can purchase a one-time exam voucher at a special rate directly from Straits Interactive. Please refer to Fee/Funding tab for more details.
---
Video testimonial from our past participants below:

View the video on Youtube here.



View the video on Youtube here.
---
Meet our team of trainers:




Kevin Shepherdson
Fellow of Information Privacy,
CIPM, CIPP/A, CIPP/E, CIPT, Exin (GDPR, Infosec), GRCP

Kevin is the founder and CEO of Straits Interactive, which operates the ASEAN region's largest network of privacy professionals: the Data Protection Excellence (DPEX) Network. Recognised as an expert in data privacy and governance, Kevin authored the book "99 Privacy Breaches to Beware Of" and is also the official APAC trainer for both IAPP (International Association of Privacy Professionals) and the Open Compliance and Ethics Group (OCEG).

With several years of experience in management roles at Creative Technology, Sun, and Oracle, Kevin brings his vast knowledge and experience to the fields of Digital Transformation and Generative AI. He has played a pivotal role in the development of the company's major AI initiatives, including the region's first AI DPO Assistant, as well as in the areas of AI governance, Generative AI design, and prompt engineering.

Kevin utilises his degree in arts and social science, with a major in English language, as well as a master's in information science. He combines his expertise as a music composer and multimedia producer to contribute to the company's innovative efforts in the area of data privacy and AI.

 

Celine Chew


Fellow of Information Privacy,
CIPM, CIPP/A, CIPP/E, CIPT, EXIN (GDPR, Infosec), GRCP




As a Certified Information Privacy Manager (CIPM) and Head of Learning and Development of Straits Interactive, Celine provides insights into the behavioural change and learning required for teams to embrace change initiatives. She offers comprehensive training for Data Protection Officers (DPOs) and companies, propelling digital transformation in data protection and governance. Celine also has extensive training experience internationally and specialises in the social, emotional and cognitive aspects of learning. She is also an executive coach to senior executives in multinational and regional companies.

Combining both her educator, musical and change management background, Celine crafted and trained a tailored curricula for educators on utilising ChatGPT for teaching and learning, training educators' adeptness with these tools. Through her hands-on approach and strategic insights, she has significantly advanced the integration of cutting-edge AI technologies in these vital areas as well as playing a crucial role for the launch of Straits first AI Data Protection Officer (DPO) Assistant toolkit.

 

William Hioe
Fellow of Information Privacy,
CIPM, CIPP/A, CIPP/E, CIPT, GRCP

William Hioe, who is a Certified Information Privacy Manager (CIPM), brings with him more than three decades of ICT experience in the government and public sector, first as an assistant director in Systems & Computer Organisation, MINDEF, and then as a senior director of strategic planning at the National Computer Board (NCB) / Infocomm Development Authority of Singapore (IDA). Currently, he is the managing director of Cynergie Consulting Pte Ltd, a company founded by him to offer consultancy and training services in strategic ICT planning, strategy development, policy formulation and enterprise architecting.

 

Lyn Boxall
Fellow of Information Privacy,
CIPM, CIPP/A, CIPP/E, GRCP, GRCA

She is one of the co-authors of "99 Privacy Breaches to Beware of" and specializes in data protection and information security, and practices general commercial law for a wide range of local and international clients as well. She holds international certifications in privacy/data protection awarded by the International Association of Privacy Professionals (IAPP), namely, Certified Information Privacy Manager (CIPM), Certified information Privacy Professional, Asia (CIPP/A), Certified Privacy Professional, Europe (CIPP/E) and Fellow of Information Privacy (FIP). She is also certified by Exin (the global independent certification institute for ICT Professionals) as a Privacy and Data Protection Practitioner.
PRE-REQUISITE
This is not a foundation course, participants are expected to have the following pre-requisites:
• Good knowledge of data protection; and
• Tertiary level qualifications; and/or
• At least 2 years of working experience
LEARNING OUTCOMES
Introduction to European Data Protection
European Regulatory Institutions
Legislative Framework
Compliance with European Data Protection Law and Regulation
Cross-border Data Transfers
BODY OF KNOWLEDGE
The CIPP/E body of knowledge outlines all the concepts and topics that you need to know to become certified. It also has an exam blueprint that indicates how many questions from each topic you can expect on the exam.
Read the full CIPP/E Body of Knowledge document.
---
DELIVERY FORMAT
Lecture style
Video clips
Discussions with consultants
Role play / presentations
---
ASSESSMENTS
As part of the requirement for SkillsFuture Singapore, there will be an assessment conducted at the end of the course. The mode of assessment, which is up to the trainer's discretion, may be an online quiz, a presentation or based on classroom exercises.
Participants are required to attain a minimum of 75% attendance and pass the associated assessment in order to receive a digital Certificate of Participation issued by Singapore Management University.
For more information on assessment and re-assessment policy, click here.
---
TRAINERS & CONSULTANTS
Straits Interactive is an Official Training Partner of the International Association of Privacy Professionals (IAPP).
Our trainers have been actively engaged in doing actual PDPA audits of Singaporean companies for Straits Interactive, and are certified by IAPP to conduct the CIPP/E course. Together, the team has also trained thousands of participants in the Personal Data Protection Act.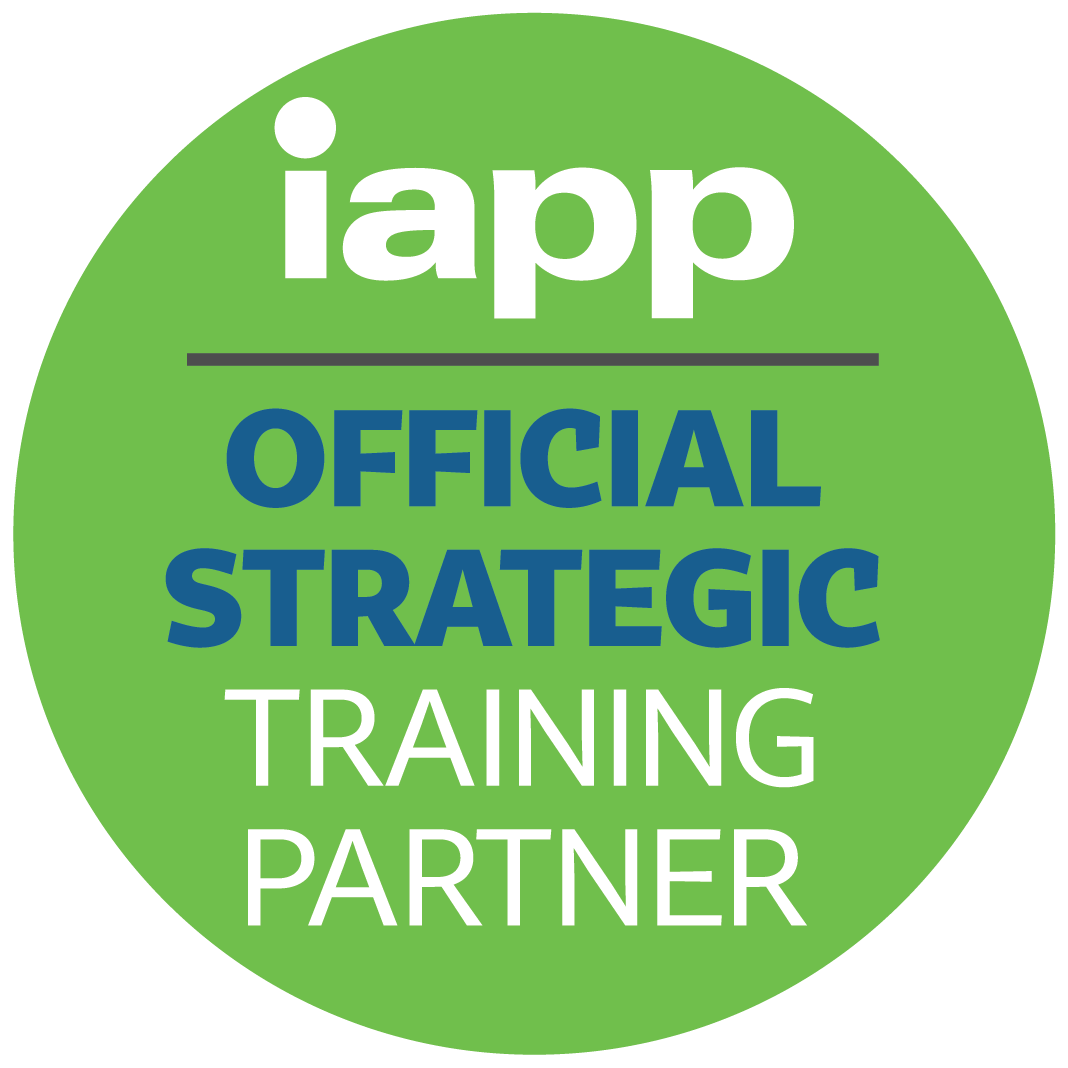 Electronic copy of course materials
First year IAPP membership free for new IAPP members
IMPORTANT !
1. Course fee includes electronic copy of course materials.
2. Participants who are new to IAPP will be given free membership for the first year.
3. Examination voucher for the IAPP certification examination is NOT included and has to be purchased separately.
Scroll down for more information on the Purchase of Examination voucher.


COMPANY-SPONSORED
PARTICIPANT PROFILE
SELF-SPONSORED
SME
NON-SME
Singapore Citizen < 40 years old
Permanent Resident 
LTVP+ 
$1,177.20
(After SSG Funding 70%)
$457.20
(After SSG Funding 70% + ETSS Funding 20%)
$1,177.20
(After SSG Funding 70%)
Singapore Citizen ≥ 40 years old
$457.20
(After SSG Funding 70% + MCES Funding 20%)
$457.20
(After SSG Funding 70% + MCES Funding 20%)
$457.20
(After SSG Funding 70% + MCES Funding 20%)
International Participant
$3,924.00
(No Funding)
$3,924.00
(No Funding)
$3,924.00
(No Funding)
Please note that the prices listed above are inclusive of the new 9% GST, applicable from January 1, 2024.

PURCHASE OF EXAMINATION VOUCHER
The IAPP Certification Examination is not funded by SSG and the course fee paid does not include the examination voucher. The voucher has to be purchased separately from SI and not claimable using SkillsFuture Credits.
You can purchase a one-time exam for *S$108 (including GST) from Straits Interactive.
*The special offer is available only to class participants and is non-transferable
**This limited time offer is available for 7 days from and inclusive of the 3rd day of the class and payment must be made within 3 working days. The exam voucher is valid for 12 months from the date it is issued to you.
NOTE: This special price does not apply for exam retake.
More details will be shared on the 3rd day of the class.
---
Post Secondary Education Account (PSEA)
PSEA can be utilised for subsidised programmes eligible for SkillsFuture Credit support. Click here to find out more.
SELF SPONSORED
# SkillsFuture Credit
Singapore Citizens aged 25 and above may use their SkillsFuture Credits to pay for the course fees. The credits may be used on top of existing course fee funding.
This is only applicable to self-sponsored participants. Applications via MySkillsFuture.sg must be made within 60 days before course commencement.
SMU Academy has to be informed on the Claim ID no. and claim amount in order for the correct payable course fee amount to be reflected on the invoice. Please click here for more details on SkillsFuture Credit.
* Note: Participants claiming SkillsFuture credits should locate the course in Training Exchange using the Course Code/Name
# Workfare Skills Support Scheme
Workfare Skills Support (WSS) Scheme in replacement of Workfare Training Support (WTS) Scheme:
With effect from 1 July 2020, applicants who wish to apply for the WTS Scheme may refer to the WSS Scheme instead. Please click here for more details.
COMPANY SPONSORED
# Enhanced Training Support Scheme
Organisation must be registered or incorporated in Singapore
At least 30% local shareholding by Singapore Citizens or Singapore Permanent Residents
Employment size of not more than 200 (at group level) or with annual sales turnover (at group level) of not more than SGD100 million
Trainees must be hired in accordance with the Employment Act and fully sponsored by their employers for the course
Trainees must be Singapore Citizens or Singapore Permanent Residents
# Absentee Payroll
Companies who sponsor their employees for the course may apply for Absentee Payroll here.
For more information, please refer to:
COURSE ENQUIRY / DETAILS
For more information on course details, write to us at courses@straitsinteractive.com or call us at +65 6974 8949 / +65 6920 5462.
REGISTRATION / BILLING MATTERS
Click here to send an enquiry to SMU Academy on matters pertaining to registration and billing.