WEBINAR: DPO Success Series - Do Your Processes and SOPs Reflect Your Organisation's DP Policies? (Run 2)
In this episode, Wendy is back to share about recent Personal Data Protection Act (PDPA) enforcement cases, which are on the rise with stricter laws to protect personal data. Join us to find out why it is more important than ever today to put in place Processes, Procedures and SOPs in your organisation to comply with the PDPA. Compliance doesn't have to be tedious either - Sui Hunn and Florence will be sharing how you can use a Data Protection Management System, DPO inbox, to manage your policies and processes, without the hassle. Swing by to clarify all your doubts about the new world of data protection.
An automated registration confirmation email will be sent to your registered email address within 24 hours, if you do not receive this email, please email to events@straitsinteractive.com for your individual webinar login link. Thank you!
The DPO Success Series is an initiative by the Data Protection Excellence (DPEX) Network. This series of workshops, seminars, webinars and events aims to assist and support the DPEX Network Community to drive Data Protection Excellence within their organisation.
SPEAKERS
Ms Wendy Lim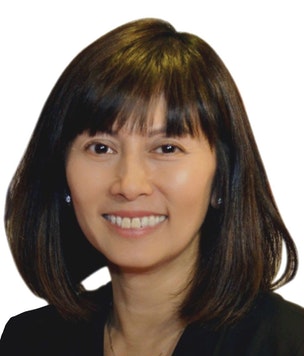 - Certified Information Privacy Manager (IAPP)
Wendy is a Certified Information Privacy Manager who has supported over 50 organisations in their data protection compliance journey. She actively shares her experience as a former DP committee core member and has an unwavering commitment to companies starting their first data protection project to sustaining data protection excellence.
Ms Florence Leong
Ms Cheong Sui Hunn