What is a data protection/privacy management programme (DPMP)?
A DPMP is a system for establishing an effective data protection infrastructure within an organisation. The framework consists of the following elements, APSR:
Assessing risks within the organisation in relation to data flows and inventory
Protecting the organisation's information assets through the implementation of privacy and security controls
Sustaining the programme through regular audits, communication and training
Responding to data/privacy breach incidents.
To learn more about how to develop a DPMP, sign up for the course here.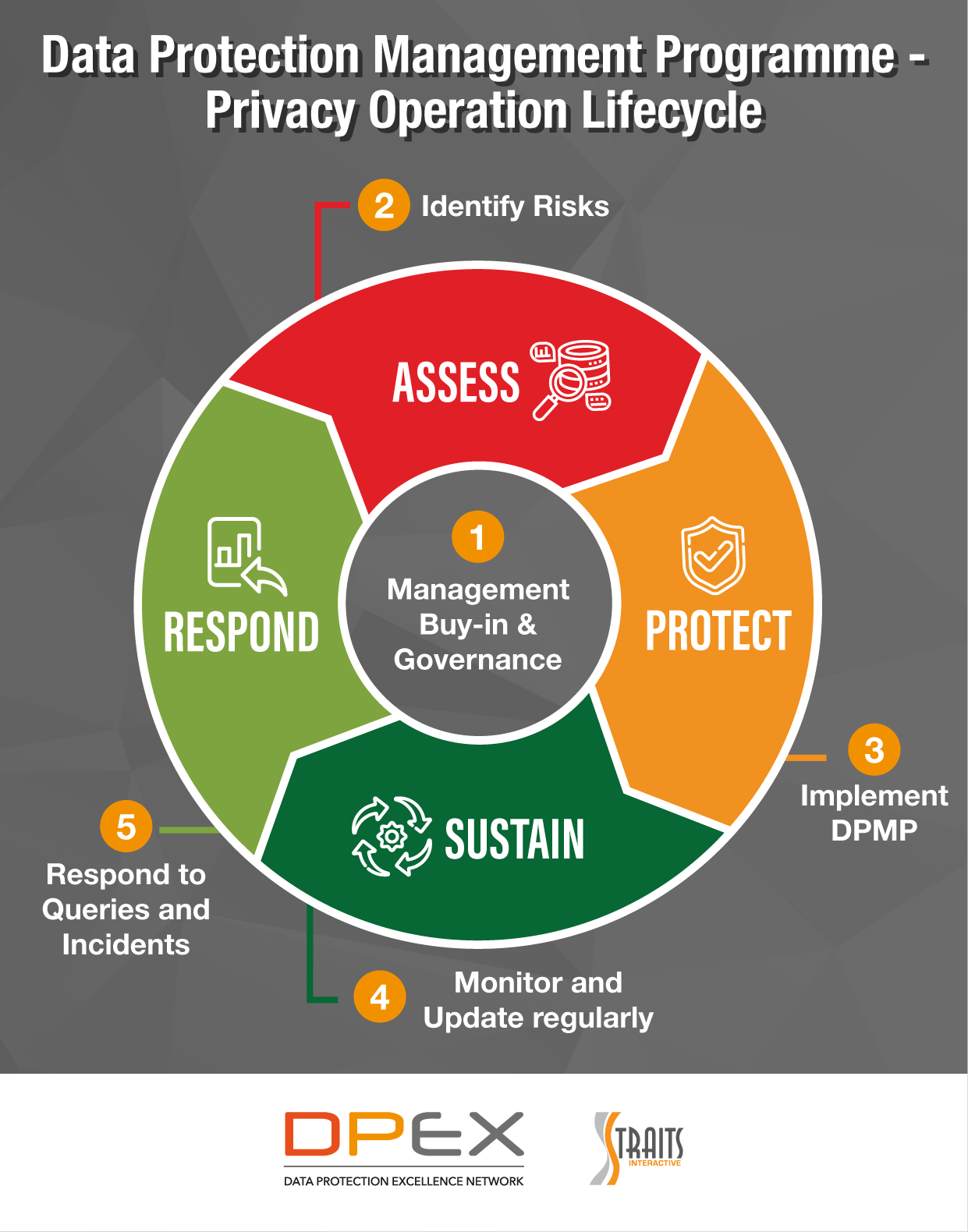 Learn more about how to assess risks as part of the organisation's DPMP here:
Read more about how to put in place controls to protect personal data here:
Check out these resources to help your organisation sustain your DPMP:
Find out more about responding to incidents here:
How can software help in managing my organisation's data protection management programme?
Investing in an effective software management tool can help an organisation create its data protection/privacy management programme, be operationally compliant and demonstrate accountability easily. Some software can be bundled up with training and consultancy services as a form of integrated solutions through data-protection-as-a-service (DPaaS).
DPOinBOX is a privacy management platform that helps data protection officers handle their responsibilities more effectively. Sign up for a free trial here to learn more.
What are the benefits of a robust DPMP?
An effective DPMP can benefit the organisation in several ways, including:
Optimising business processes that support business objectives
Reducing costs by reducing work duplication and redundant tasks
Earning trust from stakeholders by being transparent and prudent in the processing of personal data
Check out how DPOinBOX can help organisations create a robust DPMP by signing up for a free trial here.
This article was updated on 4 October 2021.