What is ISO/IEC 27701?
ISO/IEC 27701 is a global standard published by the International Organization for Standardization (ISO) that provides guidance to organizations for establishing, implementing, maintaining and continually improving a Privacy Information Management System (PIMS). It is a supplement to the ISO/IEC 27001 and ISO/IEC 27002 for privacy management.
How serious are the risks against data privacy?
Indeed, the risks of a personal data breach through a security incident on a business has been on the rise over the past few years. In an analysis released by an insurance company, Chubb Limited, the global incidents of cybersecurity has increased 540% over 2012.
To be able to address the various risks, business organisations need to implement a robust data protection management programme including information security. The management of personal data within its lifecycle is a crucial step in the organisation's efforts to ensure the privacy, confidentiality, availability and integrity of personally identifiable information.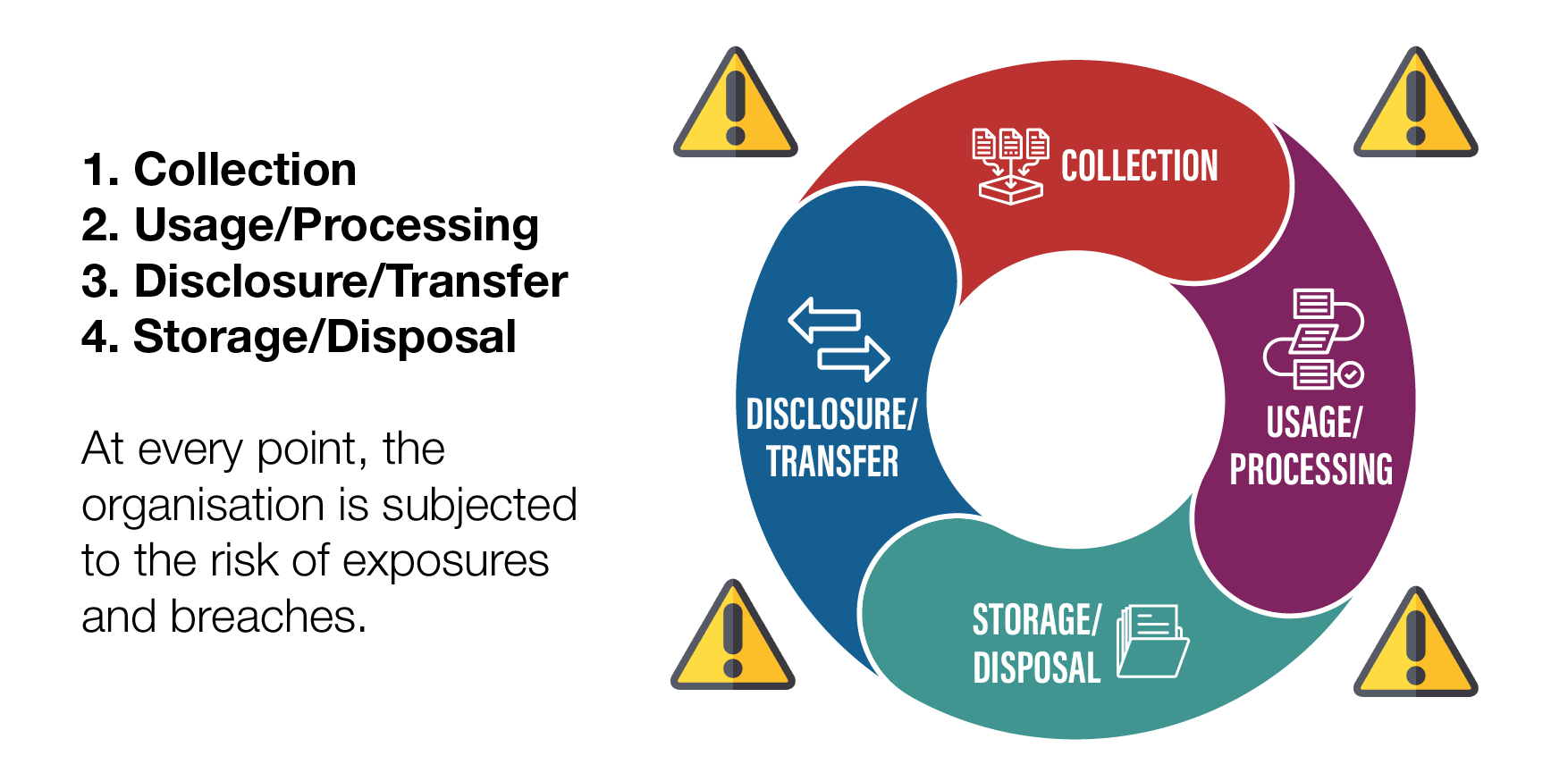 What are the benefits of ISO/IEC 27701 certification?
With the introduction of data protection laws such as the EU GDPR, companies must now also comply with various laws and regulations around the world. While security is about governing unauthorised access to information, privacy on the other hand is about governing the authorised access to data. With both, organisations must now reconcile the use, confidentiality and access to personally identifiable information.
To help organisations navigate the complexities of various regulations and intricacies of different jurisdictions, the ISO/IEC 27701 provides companies with a universally accepted global framework.
Key advantages of implementing ISO/IEC 27701 to the business include:
Builds trust in the company. It reduces risks to the privacy rights of data subjects and allows for better management of privacy controls.


Improves protection from breaches. Organisations can reduce security incidents and its impact as well as prevent any harm to its company reputation.


Provides transparency to various stakeholders especially customers. With transparency, it enhances customer trust and confidence.


Organisations can gain competitive advantage and address the varying expectations of its customers and other interested parties.


Facilitates partnerships with other businesses where the international recognition of the company's conformity to international standards.


Assimilate easily with the leading information security management system standard ISO/IEC 27001.
Get started!
Straits Interactive has partnered with PECB to provide training courses on various ISO/IEC standards. As a leader in privacy and data protection, we are now offering the ISO/IEC 27701 (PIMS) certification courses for individuals who want to learn more about privacy information management with a global outlook.

The individual certification serves as evidence of individual professional competency and a commitment from the organisation to implementing an internationally recognised standard on data protection. The ISO/IEC 27701 extends to complement the various courses Straits Interactive now offers with different areas of focus.

Combining the standards, frameworks and hands on operational knowledge a privacy and data protection professional is confidently equipped with the competency and skills to navigate regulations and implement a cost effective and robust privacy information management system.
For more information on ISO/IEC 27701 certification training course, visit:
www.dpexnetwork.org/courses/isoiec27701-lead-implementer-privacy-information-management-system-live-training/
For additional information you may also contact us through courses@straitsinteractive.com.
Article By: Leong Wai Chong, CIPM, GRCP. and Edwin Concepcion, FIP, CIPM, CIPT, CIPP/E
The views and opinions expressed in this article are those of the author and do not necessarily reflect the official view or position of DPEXNetwork.